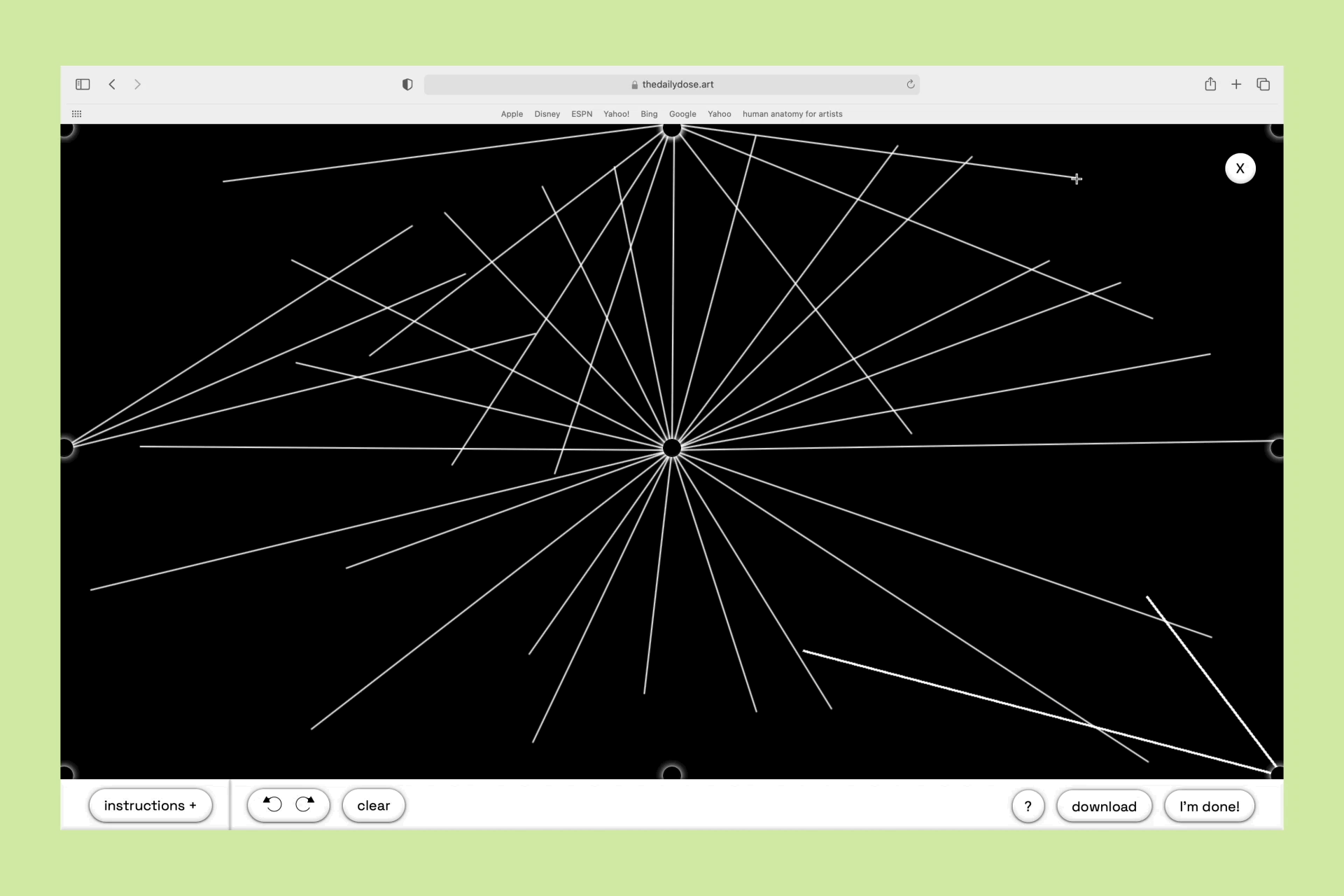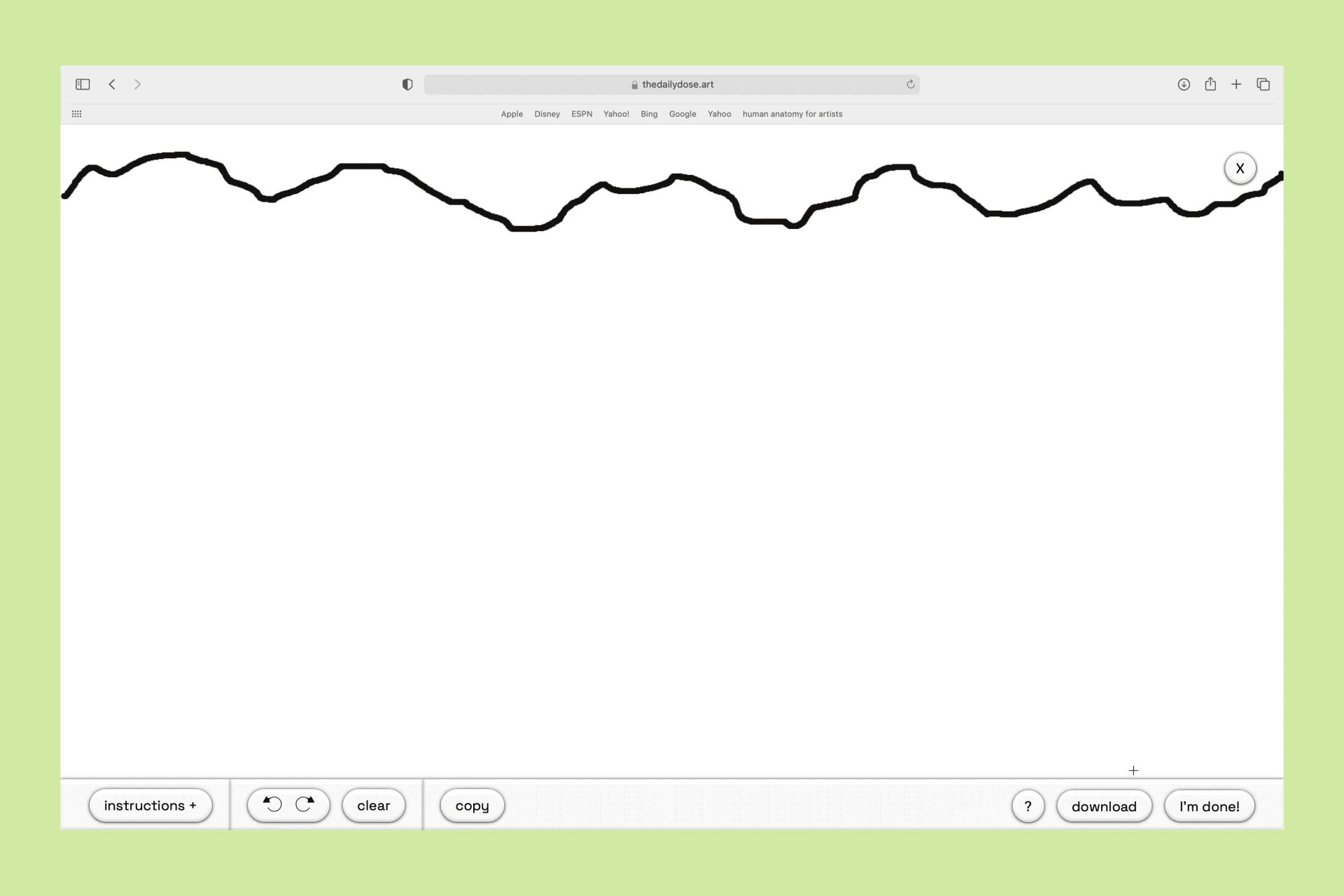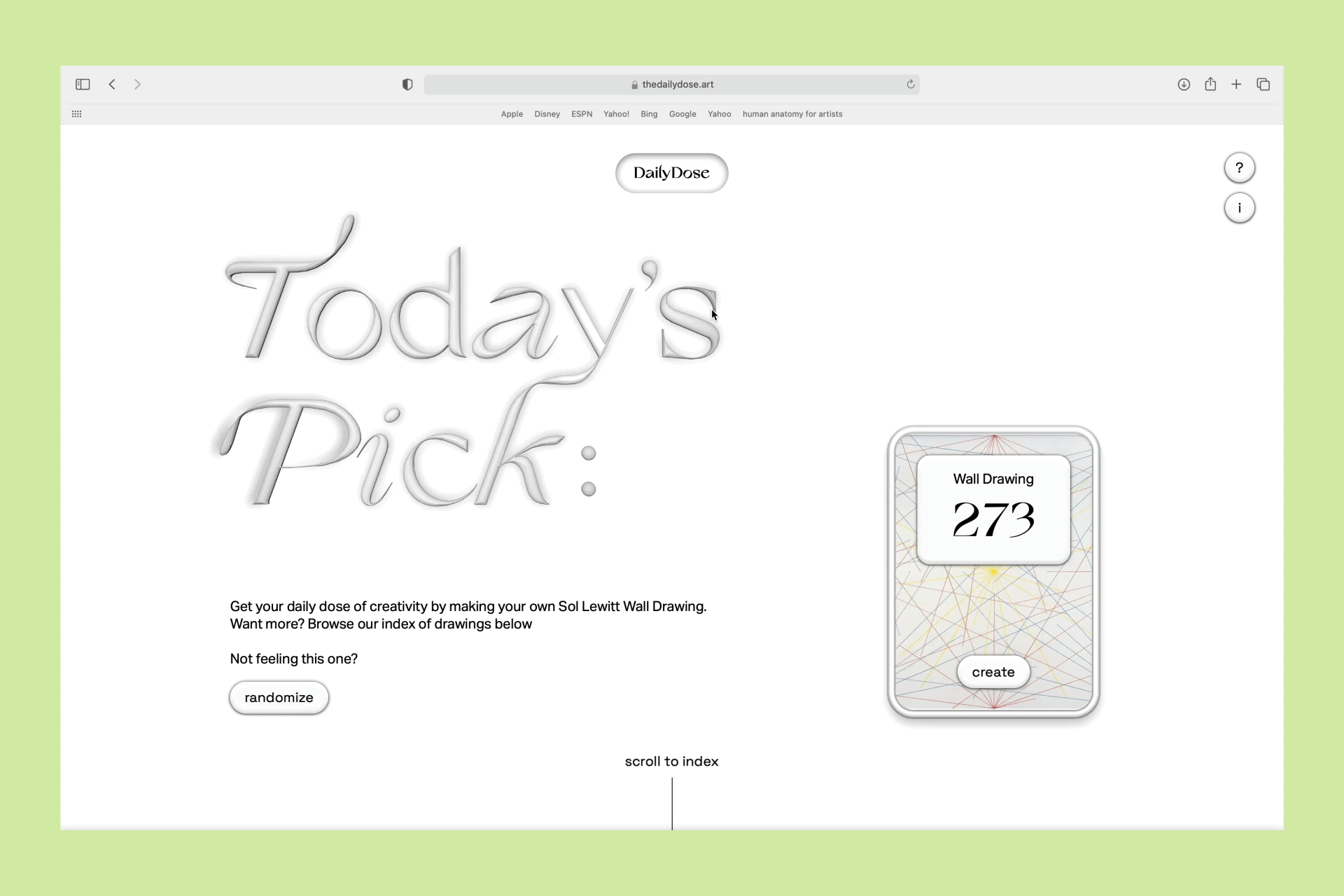 Daily Dose

A digital repository of Sol Lewitt's Wall Drawings, framed as tool to form creative habits. HTML5 Canvas functionality coded in collaboration with Kris Fragata. Completed under the guidance of Jonathan Hanahan.
Visit the live site (︎︎︎)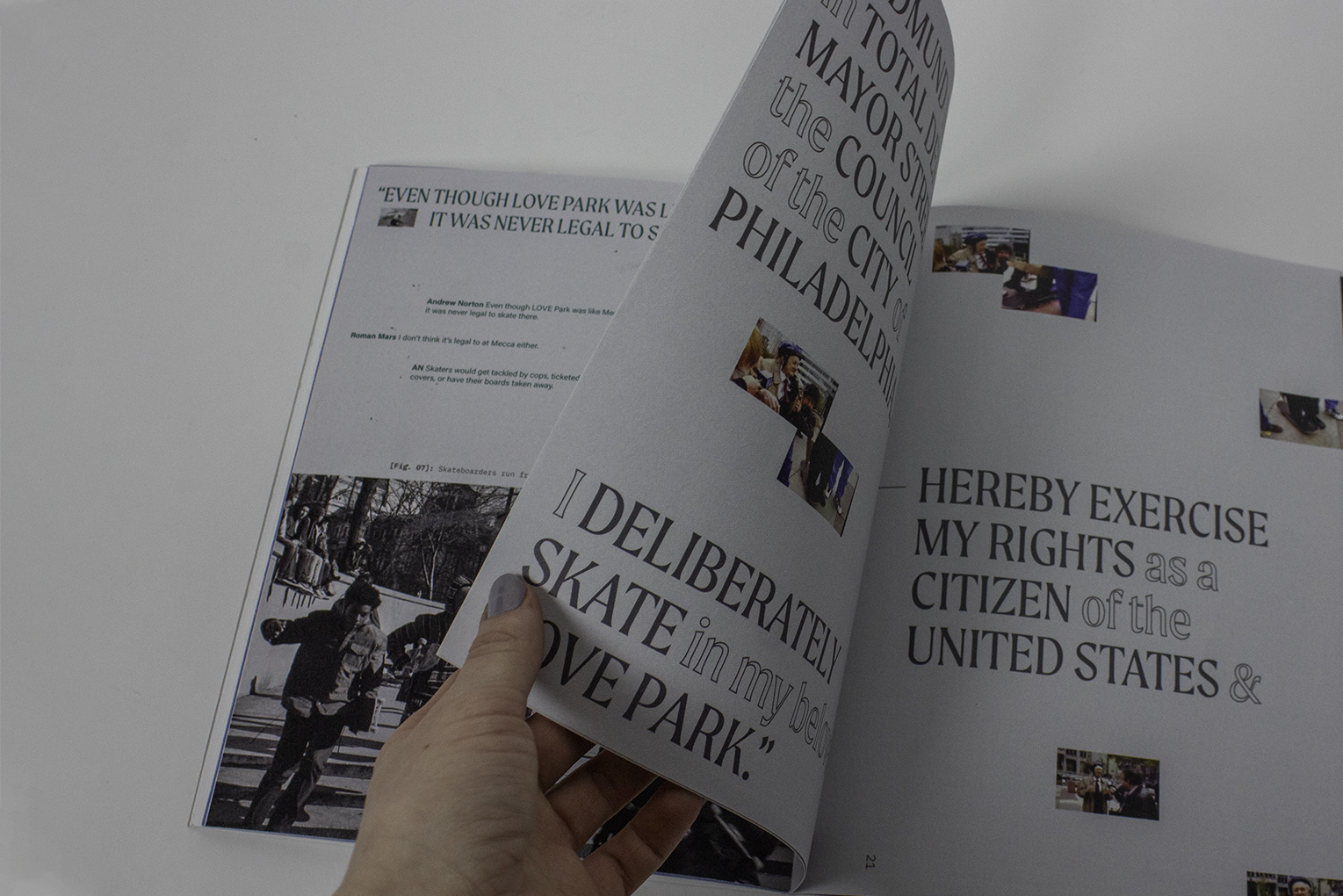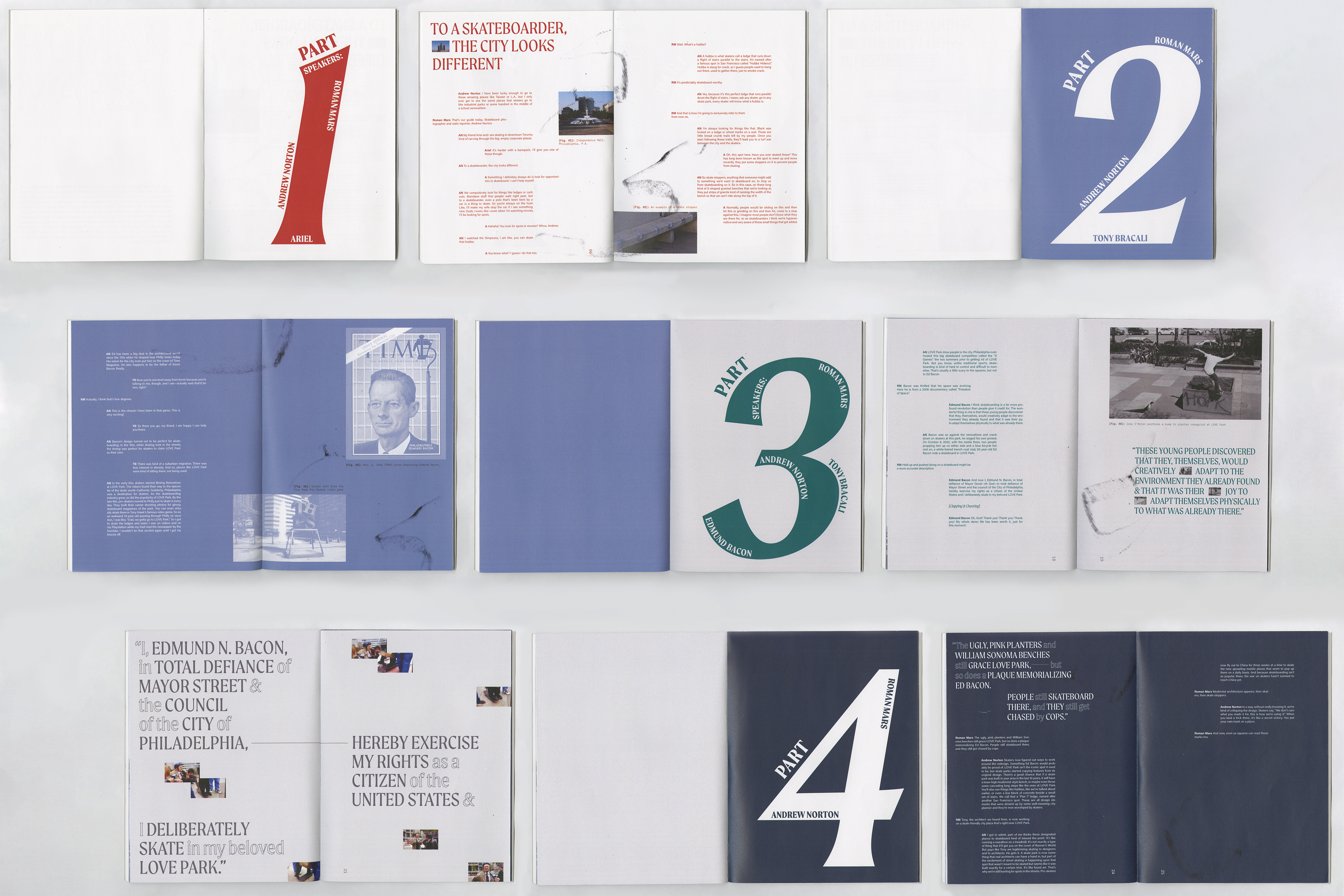 In & Out of LOVE



A magazine for Episode 71 of the podcast 99% invisible. The podcast is about skateboarding, specifically its relation to
Philadelphia's LOVE park. The type treatment is meant to invoke the episode's themes of resistance and reinvention through the lens of modernist architecture and skateboarding. Created under the guidance of Rebecca Leffell Koren.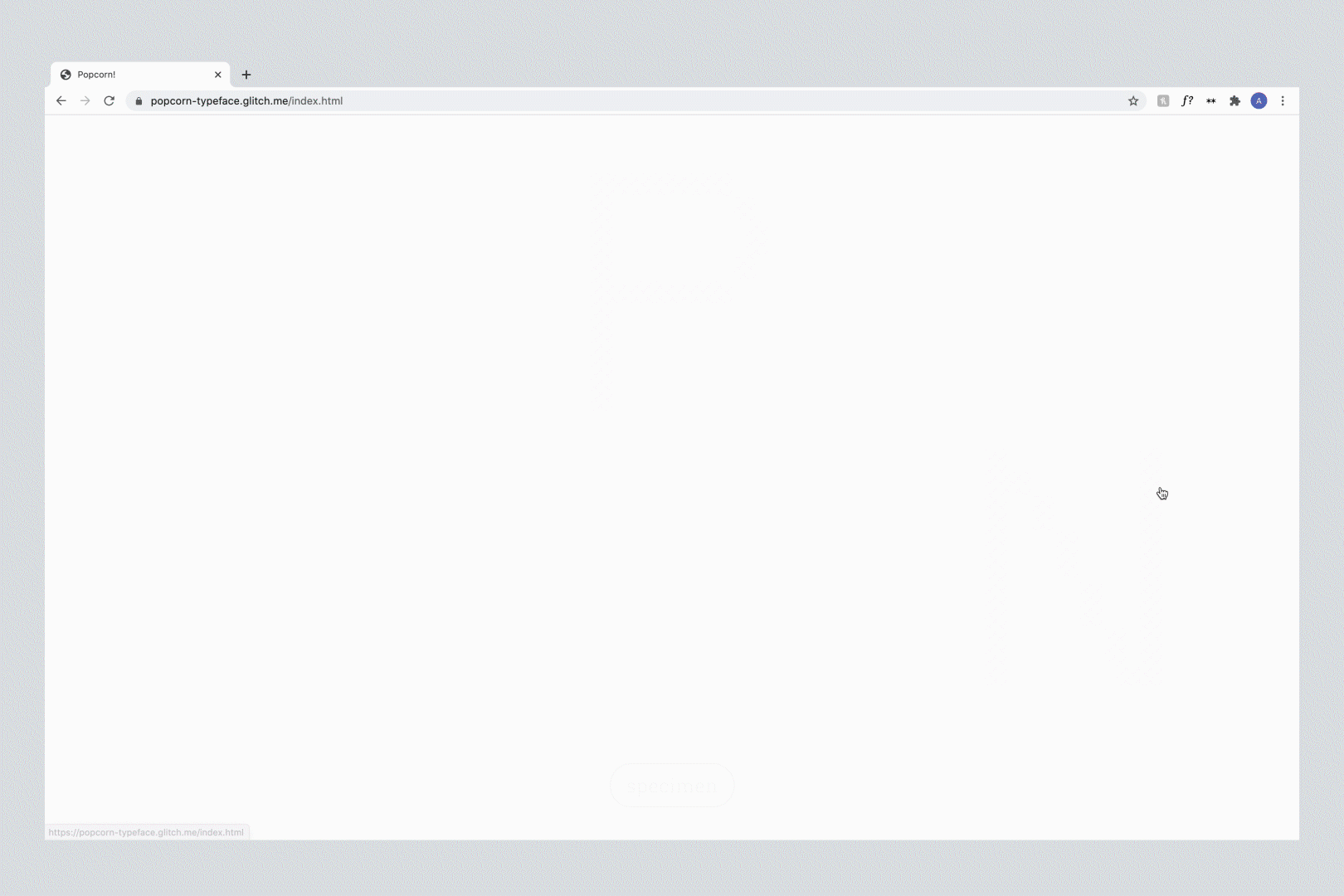 Popcorn

An interactive, modular typeface built entirely out of HTML, CSS, and Javascript. Letterforms alter when users click or hover over them. Created under the guidance of Jonathan Hanahan.
Visit the live site (︎︎︎)
Teatro Cantiere Florida
Visual Identity for Teatro Cantiere Florida, a contemporary, black box theater in Florence, Italy. The primarily white on black color scheme and logo is meant to resemble the theater's environment. "Cantiere" also translates to a construction site or active site. To reflect this, collateral has active compositions created via dynamic lines and patterns loosely based off the logo.
dog days


An zine consisting of personal notes, rubbings, and a map of my walks during the course of a weekend late in the summer of 2020. Rubbings are to scale, and the size, materiality, and wording give the zine a personal and introspective tone.